LeBron James claps back at Draymond Green: 'I didn't start the superteam'
The Cavaliers superstar hit back Draymond Greens assertion that he launched the so-called superteam era in the NBA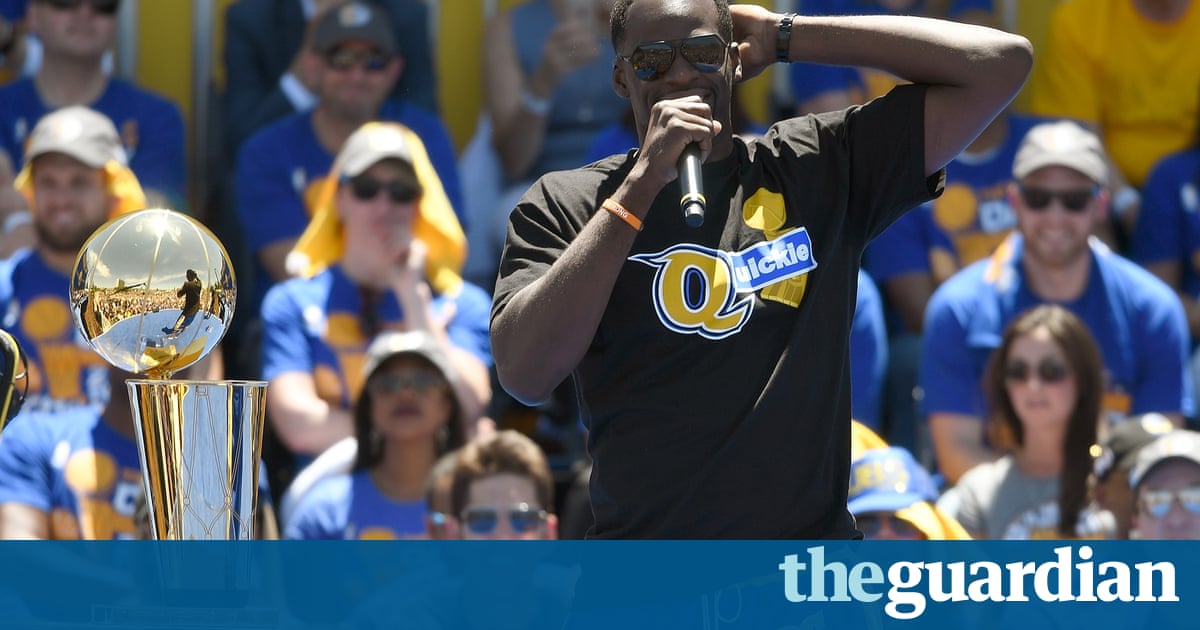 The NBA finals has been settled for days but the trash talk between the Cavaliers and Warriors rages on.
On Friday, Cleveland star LeBron James hit back the assertion that he launched the so-called superteam era in the NBA by joining forces with Dwyane Wade and Chris Bosh in Miami, where he captured his first two championships in 2012 and 2013. Critics have called the Warriors a superteam after Kevin Durant joined a roster that won an NBA-record 73 games during the 2015-16 season.
No, James said during an appearance on the Road Trippin podcast released Friday. I mean in 2003, the Lakers combined Karl Malone, Gary Payton, Shaq and Kobe. And in 96, when Jordan was retired, the Rockets joined Charles Barkley, Hakeem Olajuwon and Clyde Drexler all on the same team.
James comments were in response to Draymond Greens needling during Golden States championship parade on Thursday in Oakland, where the Warriors forward wore a t-shirt that poked fun at Clevelands arena logo and the brevity of this years NBA finals. The Warriors raced to a commanding three-games-to-none in the best-of-seven series before finishing off the Cavaliers in Mondays Game 5.
Green, ever the provocateur, alluded to James statement that hed never played on a superteam before declaring: You started the superteam, bro!
Added James on Friday: I dont look at it as … I definitely didnt start the superteam, if thats what hes trying to say. But I just feel like that its great that on the day youre celebrating your championship, my likeness and my name is in your head. I love that.
The tte–tte even spilled over to social media as James targeted Green with a light sexual barb only for Green to fire back with a quip about James new haircut.
James said on Friday he planned to be back in the gym to keep in shape for next season.
My motivation? It hasnt changed, James said. My motivation hasnt stopped. Its just Strive for greatness. My motivation dont change. I cant stop. I refuse to stop.
Read more: https://www.theguardian.com/sport/2017/jun/16/lebron-james-superteam-draymond-green