Christian Bale: 'I was asked to do a romantic comedy. I thought theyd lost their minds'
The actor, famous for playing brooding, damaged men, is back playing, well, a brooding, damaged man in the gritty western Hostiles. He talks about why the film industry has to change, balding up to play Dick Cheney and why he will never, ever, do a romcom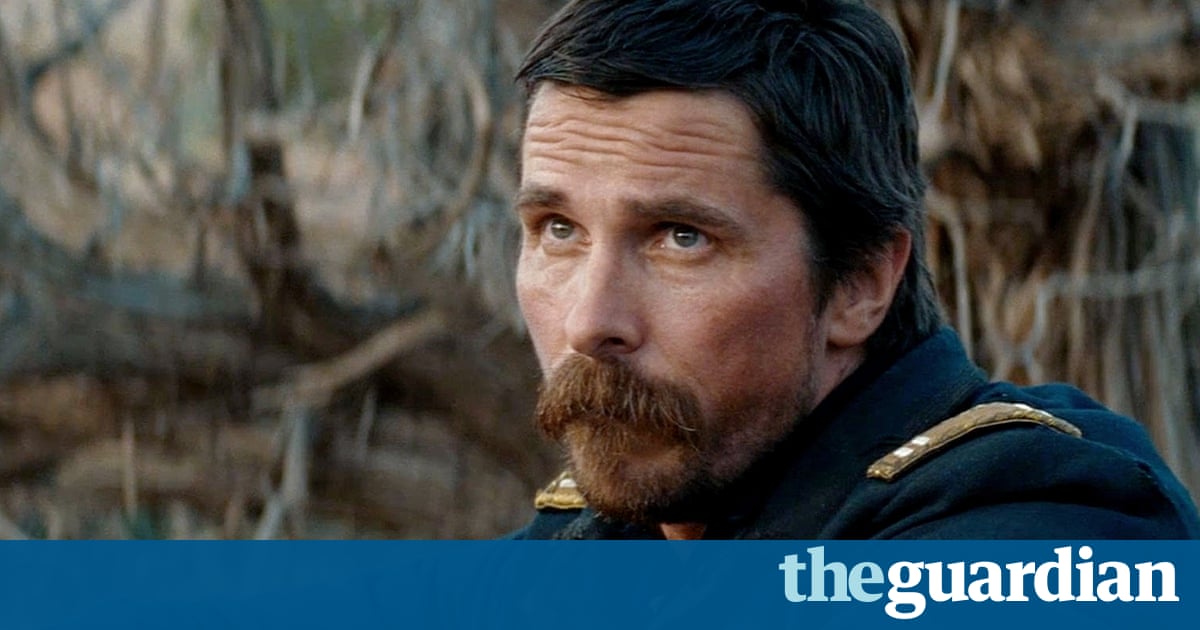 The interviews first surprise is that a chubby, grungy figure is occupying the Beverly Hills hotel sofa reserved for Christian Bale. The impostor sports a shaved head, heavy paunch, worn black T-shirt and khaki camouflage trousers. He looks like a bouncer, maybe, or a resting football hooligan, but certainly not the man who pops up on lists of the sexiest stars alive. But Bale it is, sunk into the seat, inhabiting his latest physical transformation. I ate a lot of pies, he says.
The actor is well known for going to extremes gorging, starving, bodybuilding which reshape his physique from Olympian to emaciated to portly and back. He has just done it again, packing on the pounds and going near-bald to play Dick Cheney. At the age of 43, these transformations are not getting easier. Ive got to stop doing it. I suspect its going to take longer to get this off, he says, indicating the belly.
But the chances of Bale not going all the way for a role are, on the basis of the ensuing interview, negligible. He may be from the small Pembrokeshire town of Haverfordwest and speak with an emphatic, non-posh English accent, but he is Americas Zelig: a versatile talent who incarnates his adopted countrys dreams and nightmares with singular physicality and intensity.
A driving force, apparently, is insecurity. The fact anybody hires me is surprising, says the Oscar-winner (for The Fighter in 2011) hired by Terrence Malick, Ridley Scott, Christopher Nolan and David O Russell. It could be false modesty, but Bale seems genuinely worried that someday the work on average one or two films a year over the past two decades could dry up. That could be really short-lived.
Bale reputedly has a temper. He was arrested for allegedly assaulting his mother and sister at the Dorchester hotel in London in 2008. The authorities did not press charges, citing insufficient evidence. The same year, he launched an expletive-filled tirade against a director of photography on the set of Terminator: Salvation in 2009. A leaked audio recording zinged across the internet.
Both are ominous portents that set up the interviews second surprise: today, Bale is affable, chatty, relaxed. He chortles. Possibly it is because of a cold he is under the weather and sips lemon tea but it comes out as a wheezing gurgle that for all the world sounds like Muttley, the cartoon dog.
Asked if the nearly decade-old on-set meltdown dogs him it is the butt of jokes and parodies he shrugs. People dont mention it to me, but that doesnt mean it doesnt follow me around. Im not aware of it if it does.
Bale has brought glamour, angst and taut menace to memorable roles ranging from Batman to Patrick Bateman, the axe-wielding yuppie of American Psycho (2000). He plays spoiler alert another brooding, damaged, hyper-masculine character in the powerful film Hostiles. As a US army captain, he is tasked with escorting a Cheyenne chief through 1892 western badlands. Blood flows as Bales character shoots, stabs, suffers and mourns.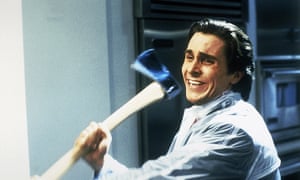 Read more: https://www.theguardian.com/film/2018/jan/04/christian-bale-i-was-asked-to-do-a-romantic-comedy-i-thought-theyd-lost-their-minds